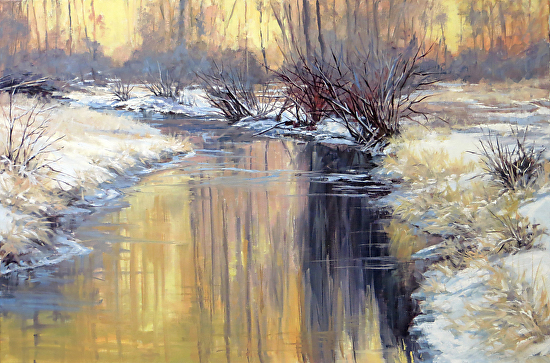 Golden Morning 20x30 Oil
"Face new challenges, seize new opportunities,
test your resources against the unknown and in the process,
discover your own unique potential." (John Amatt)
Welcome and thank you for visiting. Please wander around the site, sign up for my email-Newsletter, keep up with my shows, read my blog and drop me a line now and then.
This site was last updated on April 17, 2014