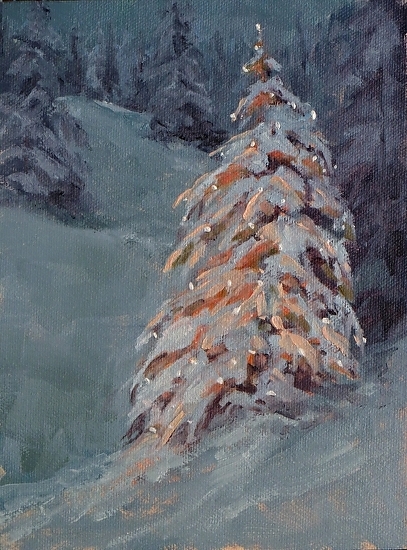 Forest Magic 8x6 Oil
HAPPY CHRISTMAS AND NEW YEAR 2015
PEACE ON EARTH
GOODWILL TOWARD ALL!

"We travel together, passengers on a little spaceship, dependent on its vulnerable reserves of air and soil, committed, for our safety, to its security and peace. Preserved from annihilation only by the care, the wok and the love we give our fragile craft."
Adlai Stevenson
Welcome and thank you for visiting. Please wander around the site, sign up for my email-Newsletter, keep up with my shows, read my blog and drop me a line now and then.
This site was last updated on December 14, 2014