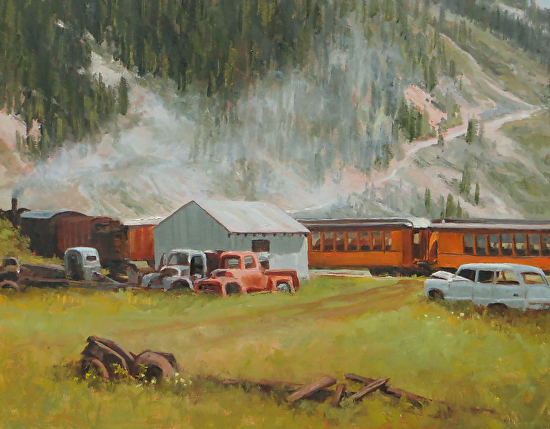 As Time Goes By 14x18 Oil
"You can't stop the future. You can't rewind the past. The only way to learn the secret... is to press play."
Jay Asher

Welcome and thank you for visiting. Please wander around the site, sign up for my email-Newsletter, keep up with my shows, read my blog and drop me a line now and then.
This site was last updated on July 10, 2014